After my language lesson early morning, I jumped on my pet scooter 'Faze' toward the riverside of Shiroishi River running through Ogawara-machi town for purpose of my outdoor office. However, finally I reached Arahama beach in Watari-cho while driving along Shioishi River and then Abukuma River since I changed my mind and decided to see the ocean. There was found the first view of the pacific horizon in a while. Then I opened my laptop computer to work there.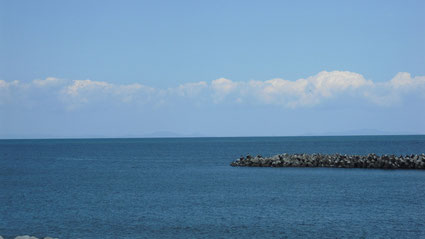 It was also my first ocean to see from Sennan area of Miyagi Pref. Cozy sound of the surf. The mountain dim in the distance seems Mt. Kinkasan, Oshika peninsula.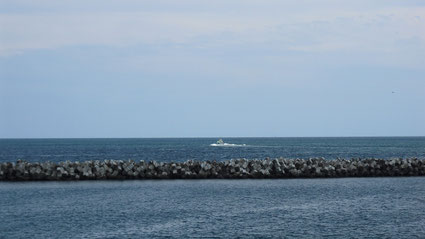 Fishing boats back-and-forth.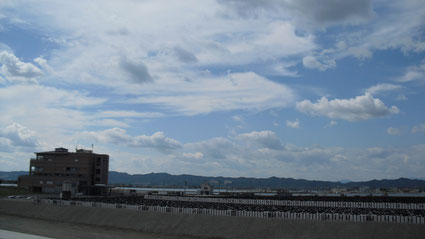 The land view from the breakwater has no change for 3 years and a half. The building on the left is the spa 'Watari-Onsen Torinoumi', which has been still closed since that disaster.
http://www.torinoumi.jp
---
Millennium Hope Hills
About 10 kilometers north of Arahama beach, near Sendai Airport, there is a memorial park, 'Millennium Hope Hills' with breakwater hills.
http://miyagi.fukkou-tourism.com/iwanuma/sennenkibou/