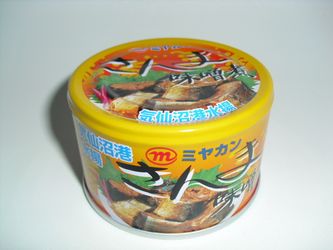 今晩はミヤカンサンマ味噌。味噌もおいしい。さんまの風味を生かした味付けは絶妙。
This evening I enjoyed Japanese saury cooked with miso, Japanese traditional fermented soy bean paste. This is also made in Kesennuma city of Tohoku region of east Japan, a famous saury producing place in Japan. Nice to cook superbly preserving the natural flavour of saury.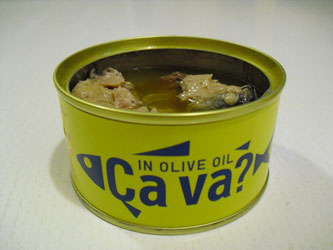 今宵はもう一缶!サヴァ?
こちらは三陸サバのオリーブオイル。
Another tin for this evening! Comment ca va?
Mackerel cooked in olive oil. How nice the cook in minimum ingredients!!